Skill Builder: Wood Lathe
In this post, I use the wood lathe for the first time and just explore different tools and materials.
Given how dangerous the wood lathe can be, I was mostly focused on safety and taking things slow.
Materials
I wanted to experiment with different material thicknesses.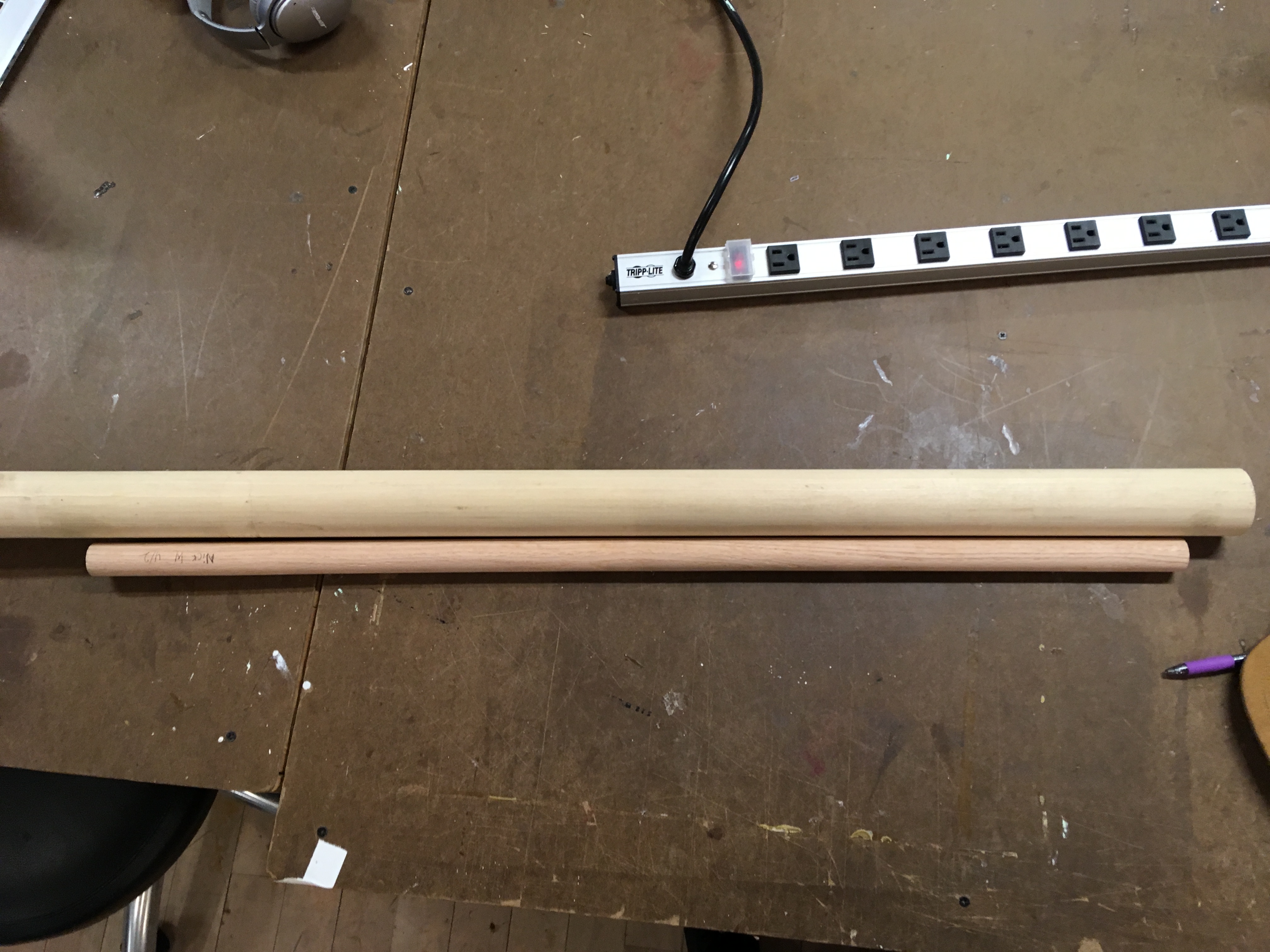 Thin, oak dowel. And thick, poplar dowel.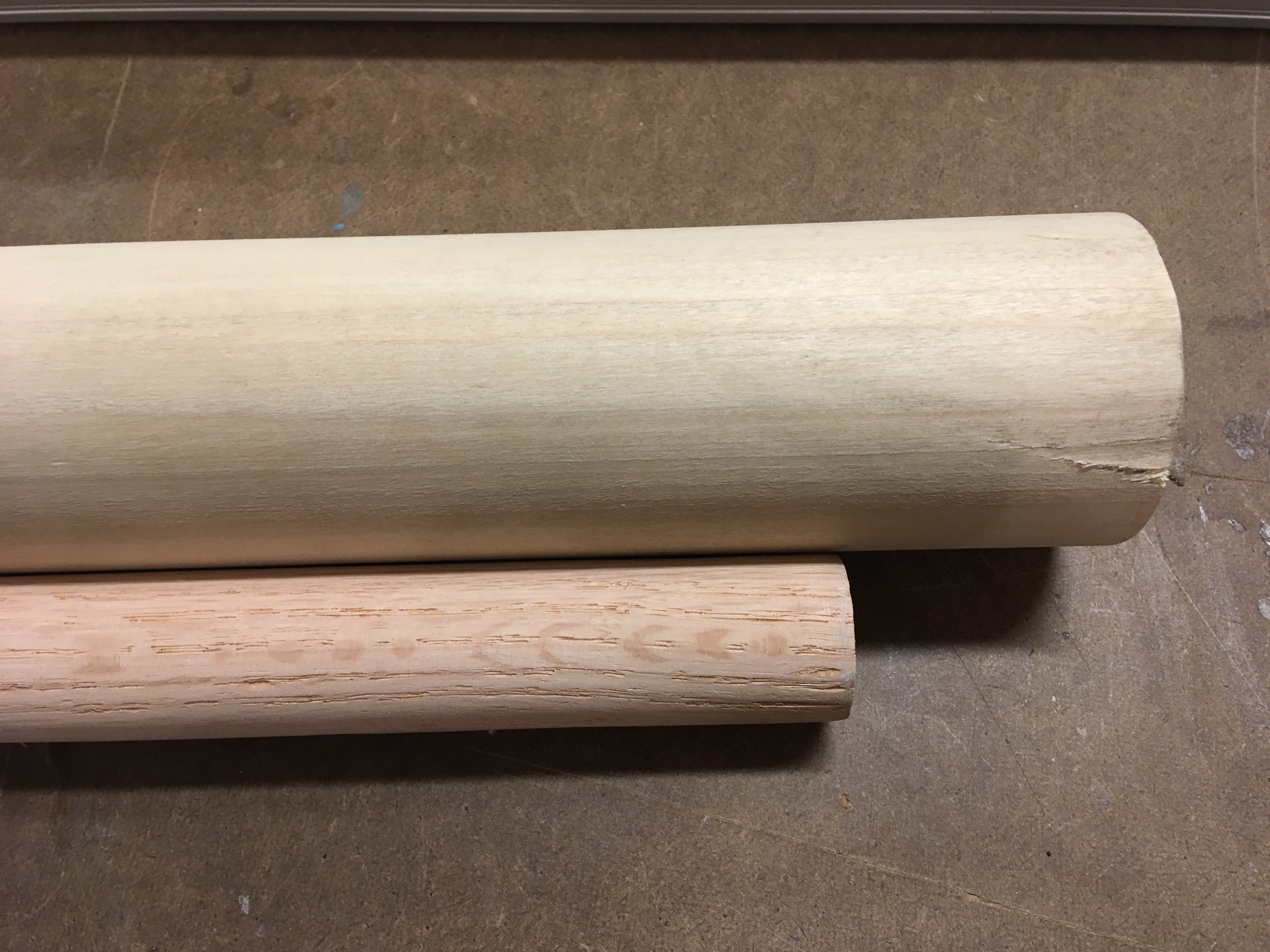 TIL poplar is a softwood. So I got to experiment with different material hardness too!
Lathe-ing Oak
The oak is noticeably harder. I spent my time just trying out all the chisels (large and small) demoed in class.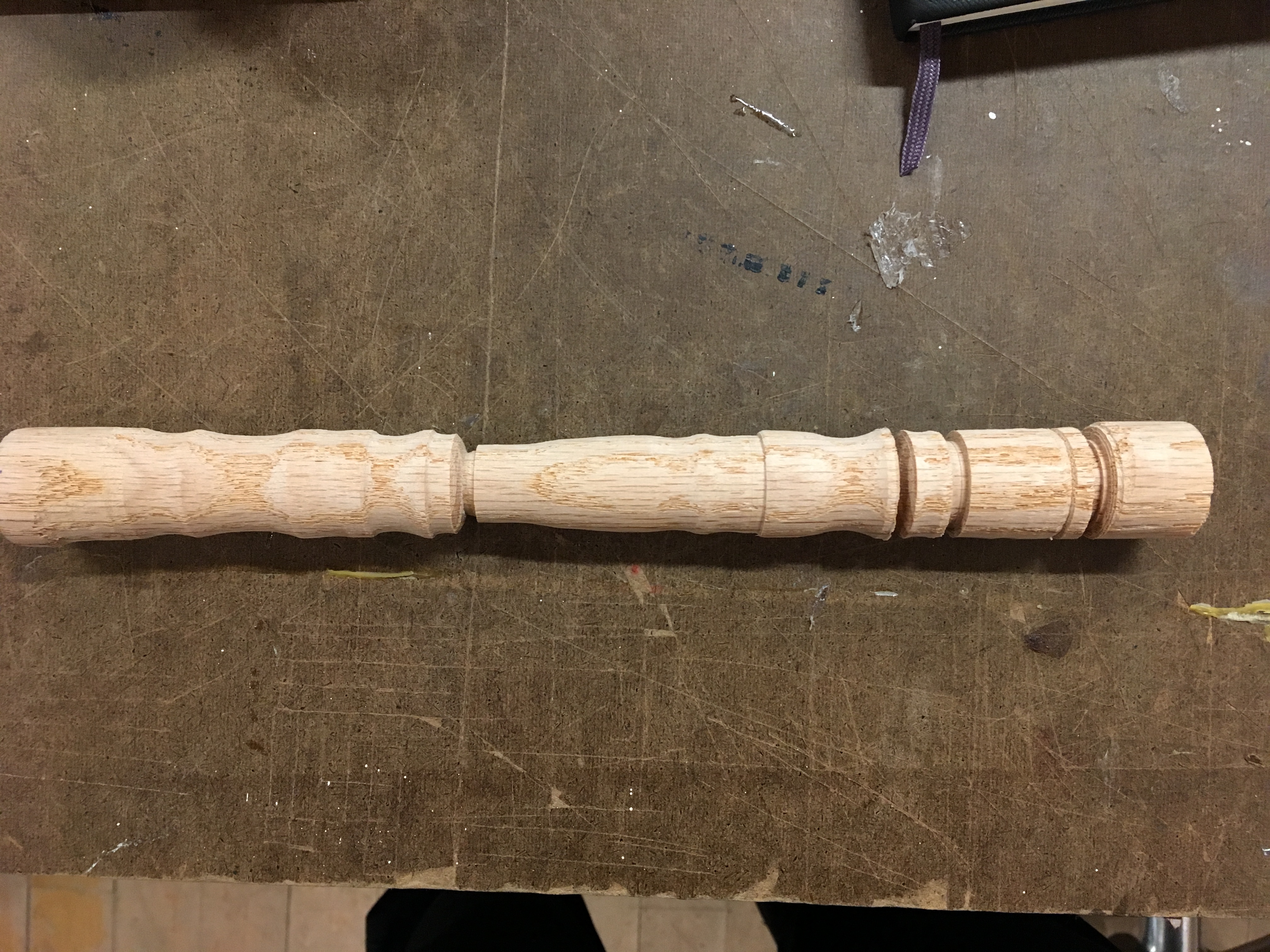 Not so much intended to be a handle, but I thought it was handle-like enough.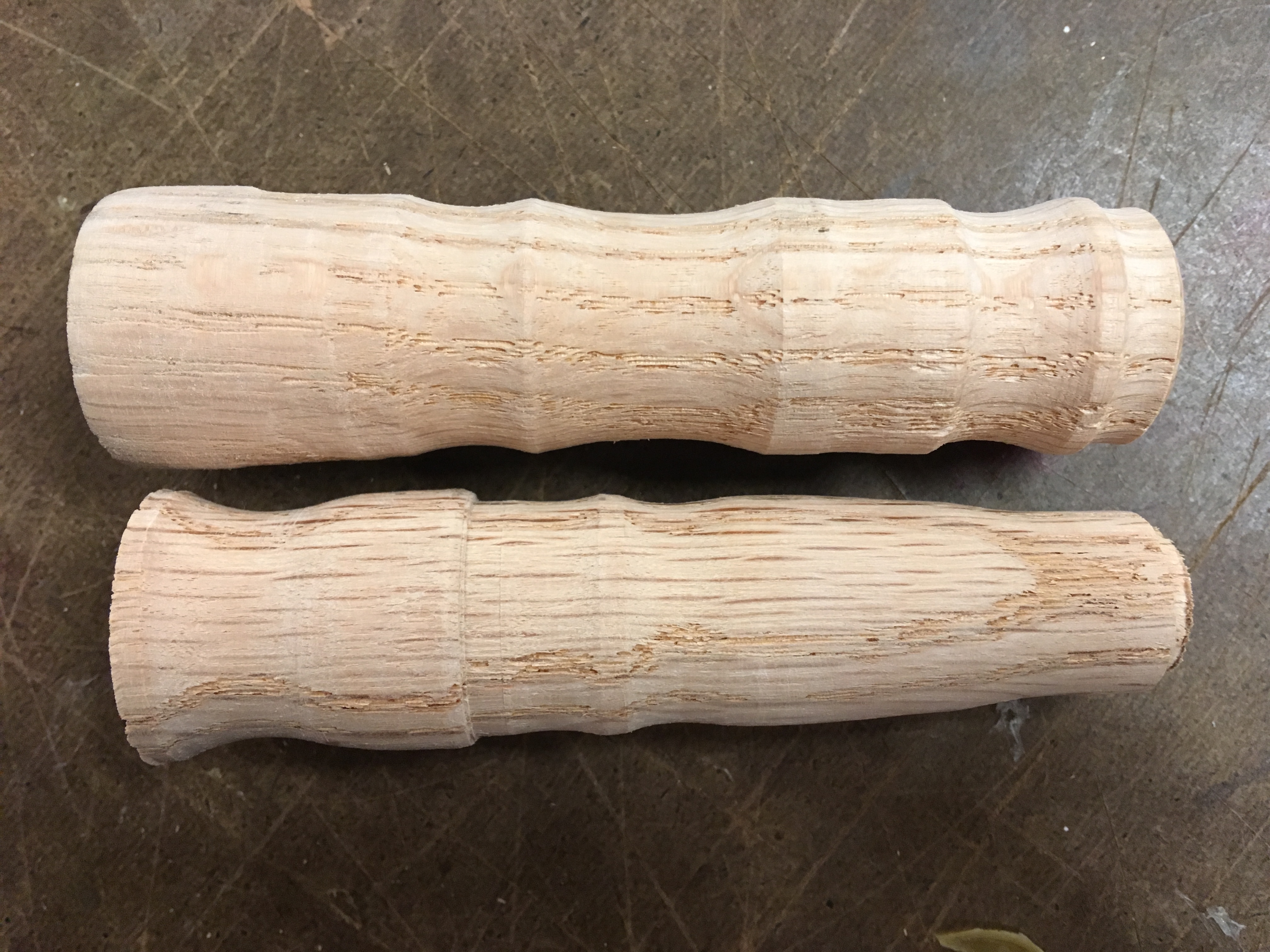 I separated it into two handles. Not quite the dimensions of the skill builder task, but perfect for a pizza cutter I want to attach to.
Lathe-ing Poplar
The poplar was soft and it turned much more comfortably. However, the final finish wasn't as smooth. (I didn't use sandpaper.)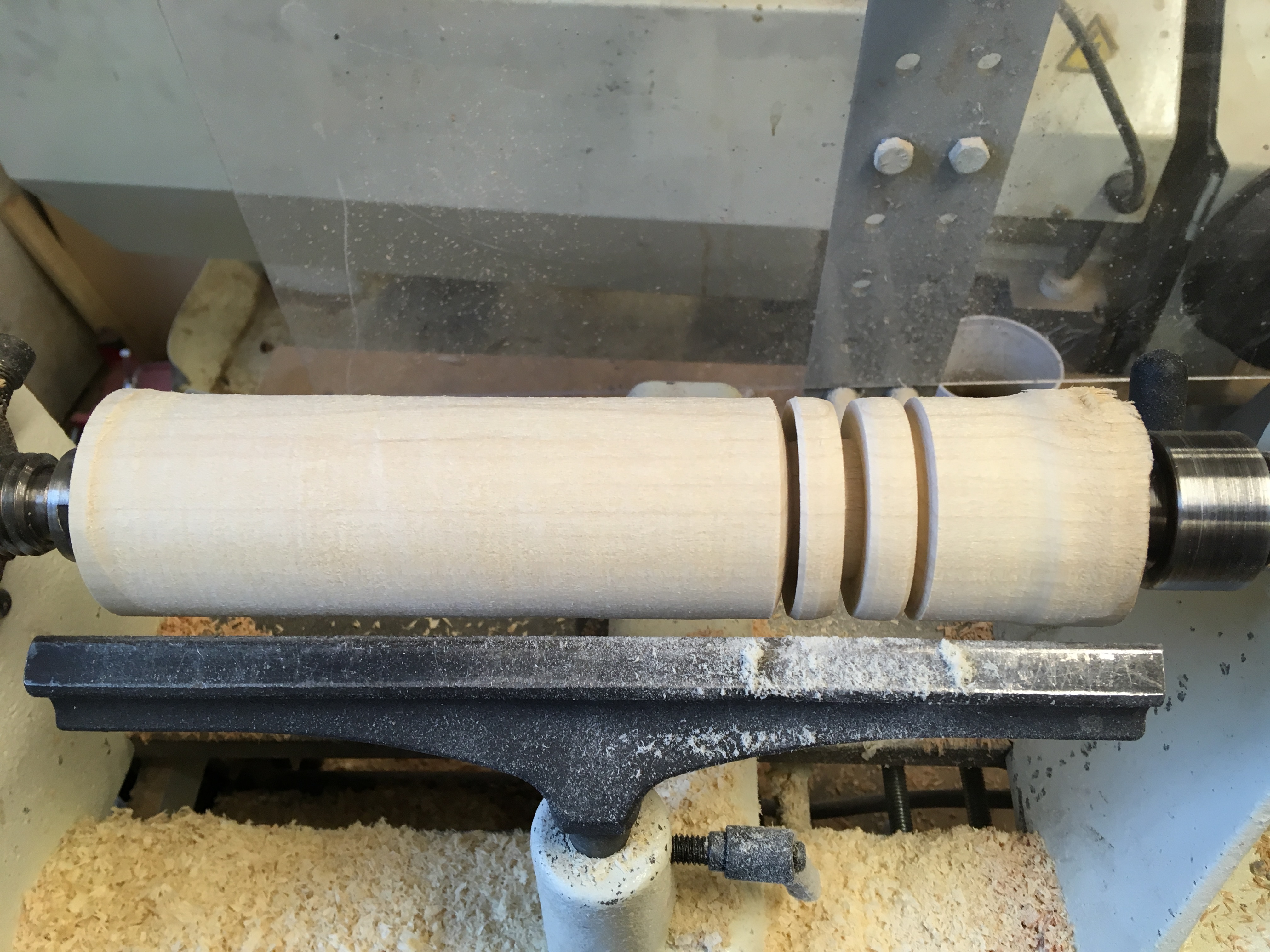 Plunging at angles makes for cool grooves.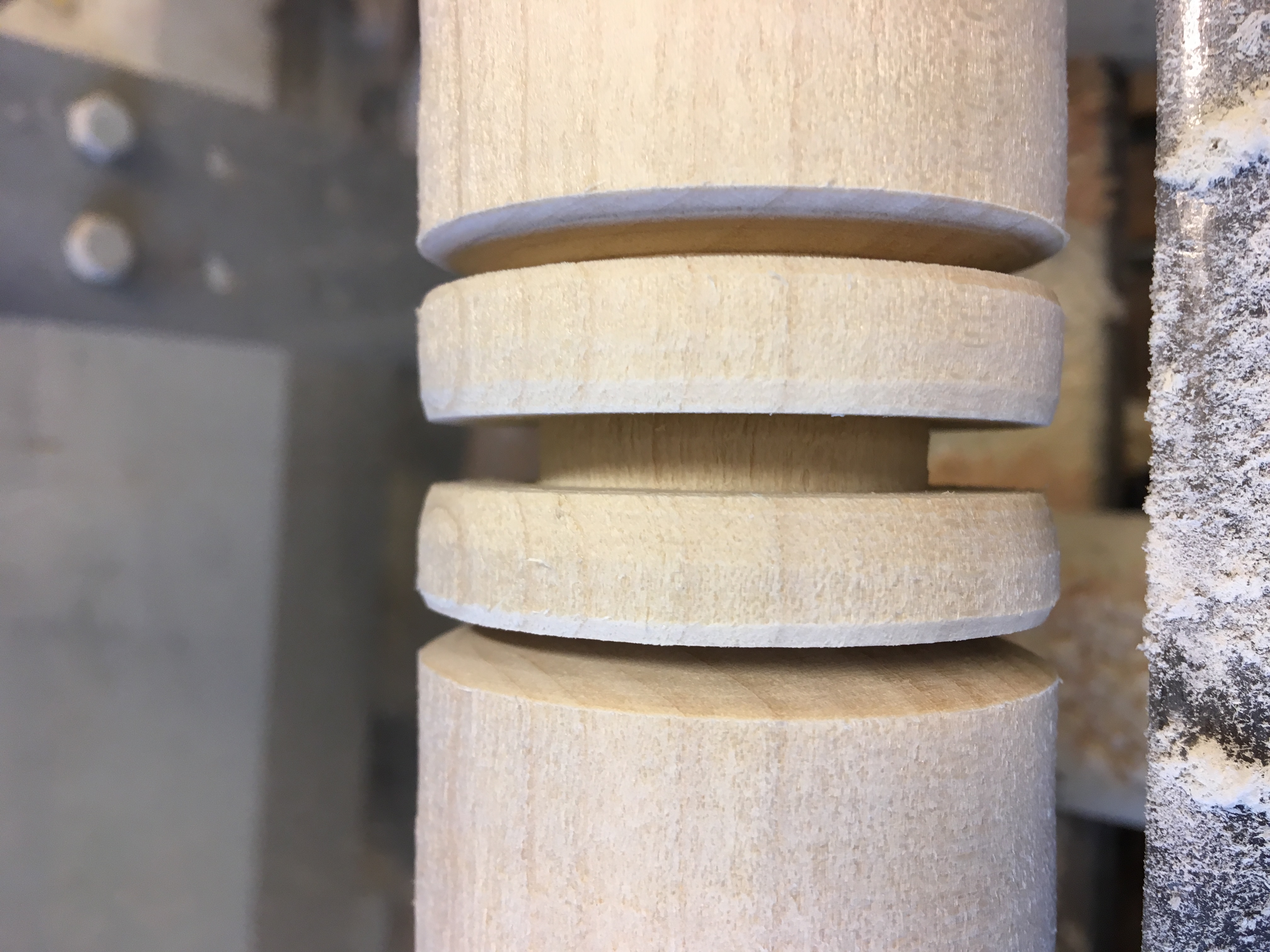 The beginnings of a yo-yo?